YouTube DRAMA!!! Alissa Violet Unleashes WILD Allegations Of Cheating & More Against Ex FaZe Banks! – Perez Hilton
This may not be the most famous couple to break up in 2019, but it may have the most hidden drama — man, just in time for Oscar season, too.
YouTube stars Alissa Violet and FaZe Banks broke up back in July in what seemed to be a pretty amicable split. But that was just the public face; underneath that congeniality, there was so much anger!
Photos: Celebrity Breakups Of 2019
Alissa said at the time, "You guys don't know what happened behind closed doors," but that all changed on Sunday night.
She started unleashing when she found a Twitter thread asking people how they found out their partners were cheating. She responded:
"i was asleep upstairs with our dogs and he wasn't next to me so i checked our guest house and caught him naked in bed with a random girl"
Dayum! He was supposed to be right there beside her and everything??
She then corrected herself, saying it was not the guest house but the "guest wing of the house." Is it just us, or is that actually worse?? We mean, now we're talking about it being UNDER THE SAME ROOF!
FaZe tweeted to her in response to her going public:
"I love you"
Yeah, if he thought those three little words were going to stop her from outing what a bad boyfriend he was, that was a slight miscalculation on his part.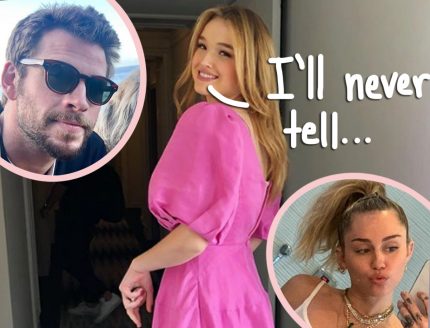 Read more: http://perezhilton.com/