Whitney Port Recalls 'Fangirling' Over Meeting The Hills Co-Star Lauren Conrad! – Perez Hilton
Whitney Port is spilling The Hills tea!!
The 35-year-old has opened up about her entry into the reality TV world back in 2006 when she accidentally landed herself a spot on the cast of the MTV series, including why she was "fangirling" when she met one of her future castmates!
During Tuesday's episode of her podcast With Whit, the momma explained how she first heard about the upcoming series while applying for a Teen Vogue internship when she was a student at the University of Southern California.
After wrapping up an earlier job at Women's Wear Daily, Port went to the Teen Vogue office in the same building to turn in a résumé, and the rest is history! She explained:
"They said we're actually accepting applications but only for people that are only interested in being on camera. I thought, 'Okay, whatever.'"
Looking back on it now, Whit admitted she "didn't really know what she was getting myself into" after receiving a call from producers asking if she would be interested in joining The Hills cast. The former Britain & Ireland's Next Top Model host spilled:
"I did a casting tape, everything was all good, producers were calling me to set up my first interview, I was supposed to have my first on-camera interview with Lisa Love."
Sounds like a total whirlwind experience!! But things only got crazier when she met Lauren Conrad, who had already made a name for herself as the star of Laguna Beach:
"Next thing I know, Lauren Conrad walks in. At this point, Laguna Beach had been on, so I knew who she was. I was like 'Whoa, I am on her spinoff show. This is insane.'"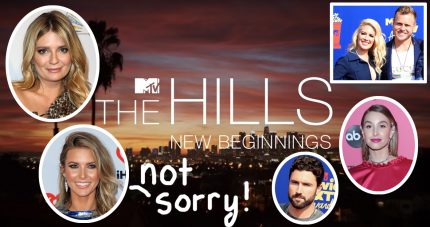 CLICK CLICK CLICK Next Article
Read more: http://perezhilton.com/