The Dixie Chicks Reflect On 'Cancel Culture' 17 Years After That Infamous George W. Bush Burn Got Them Blacklisted! – Perez Hilton
As they gear up to release their first studio album in over a decade, the Dixie Chicks are reflecting on "cancel culture" and the drama that forced their group into hiatus many years ago.
The country music band, including members Martie Maguire, Emily Robison, and Natalie Maines, made an appearance on Monday's episode of The Ellen DeGeneres Show where they opened up about how the world has changed since they went on a break. As you'll likely recall, the group was blacklisted following a controversial statement from Maines in 2003 about then-President George W. Bush — but the ladies seem more than ready for this musical comeback and to leave all that drama in the past!
Maines told host Ellen DeGeneres she and her fellow musicians were technically the first to get canceled by fans and the industry for taking a political stand:
"I think we were one of the first people to experience that cancel culture, and I think what we said back then — what I said back then — would not even be a thing today because it was really mild compared to what people say today."
A quick refresher: the ladies' careers came to a screeching halt after Natalie said, "We don't want this war, this violence, and we're ashamed that the president of the United States is from Texas," during a live show in London. Her comments were received as downright treasonous at a time when patriotic, country-loving Americans were still jazzed about supporting Bush's invasion of the Middle East in response to the 9/11 terrorist attacks.
As she mentioned, those words were certainly unforgettable but pale in comparison to what you'd find on social media or hear in the news about Donald Trump today. Maguire even poked fun about it, too:
"Imagine what she would say now!"
The 45-year-old frontwoman playfully quipped:
"You want me to say it? You want me to say it?"
It's all jokes now but at the time, the move had long-lasting ripple effects on their band's future. She continued:
"On one hand, everyone has this platform where they can say whatever they want to say, but on the other hand, this platform can move really quickly and, yeah, ruin peoples' lives."
It's worth mentioning that Ellen is actually friendly with Bush (LOL) but that fact didn't seem to make their sit-down any more or less awkward! Phew…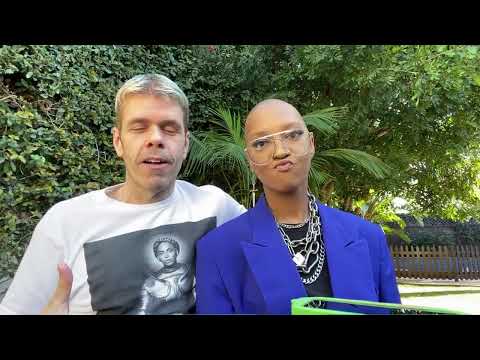 Read more: http://perezhilton.com/