Teresa Giudice Reveals Joe Made Her Sign A Prenup With A No-Cheating Clause Before They Got Married – Perez Hilton
It seems as if with each passing day, another shocking new detail is uncovered about the true nature of Teresa Giudice and Joe Giudice's relationship.
On Wednesday night's Real Housewives of New Jersey episode, the 47-year-old matriarch — who recently separated from her husband late last year — revealed there was also trouble in paradise when the pair first got married because she was required to sign a prenup before they officially said, "I Do"!
The topic came up as Teresa and Joe were locked in a heated phone argument that went down when the 49-year-old was still fighting his case with Immigration and Customs Enforcement from a detention center in Pennsylvania. Back then, marital and family tensions were at an all-time high and that led to explosive disagreements left and right.
During a trivial spat over their brood's finances, some deep-seated feelings about their 1999 wedding began to surface. In an emotional confessional, Teresa explained:
"A week before we were getting married, Joe asked me to sign a prenup and I just felt when you love someone, you don't do that."
She went on to describe how offensive the request nearly made her call off their nuptials but instead, her traditional Italian values stopped her from making the drastic decision:
Instead, she agreed to sign the document on one condition: that a clause be included to void the prenup if there was ever any infidelity.
"I didn't even read it, I just said, 'I want you to put one thing in there. If you ever cheat, the prenup is void.'"
What a particularly interesting caveat as Teresa's been accused of stepping out on her man before…
Years later, the topic struck a chord again when the reality star took their 19-year-old daughter Gia prom dress shopping and Joe criticized his partner for supposedly blowing all of his money. That particular jab really set things off, as Joe then admitted:
"All right, you want me to say it now? You and this stupid prenup that you keep bringing up? I didn't want to get married, all right?"
WHOA.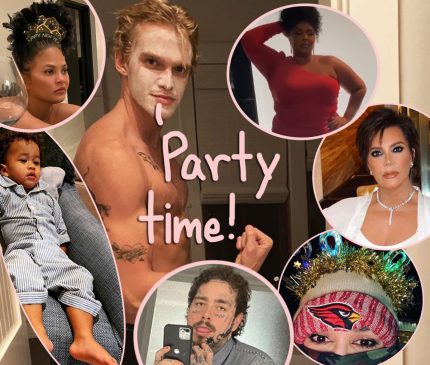 Read more: http://perezhilton.com/