'Teen Mom' Alum Ryan Edwards Released From Prison 3 Months After Arrest On Drug & Theft Charges! – Perez Hilton
Ryan Edwards is a free man!
According to reports, the Teen Mom OG alum has been released from jail after spending
Around the time of his 2018 arrest, Edwards' wife Mackenzie Edwards revealed that they decided to leave the MTV series due to producers' alleged wishes to feature their yet-to-be born baby being raised by Ryan's parents. She told E! News at the time:
"We're not returning to Teen Mom this season. The network told us they don't want to show Ryan as a recovering addict. But they did want to enter a contract with our unborn baby and have the baby film with Ryan's parents so it would look like someone else is raising it."
The duo welcomed their son, Jagger, in October 2018. Edwards also shares a son Bentley with his ex, Bookout.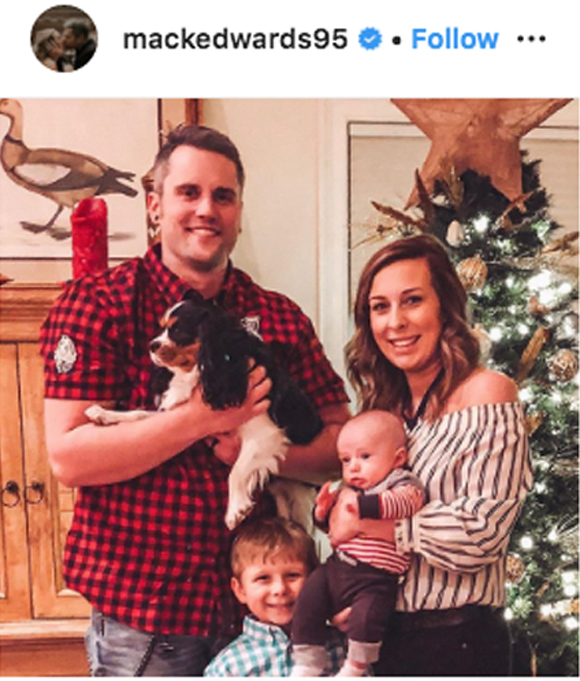 Ryan and Mackenzie aren't the only Teen Mom alums who have parted ways with the reality show. Last week, new cast member Bristol Palin announced that she would be leaving the beloved series after one season because it "wasn't a fit for" her.
She wrote in an Instagram post:
"Teen Mom OG wasn't a fit for me, it took away my peace.. and honestly – my peace has a price tag that no one but God can afford… $ doesn't impress me, I don't entertain bs, and walking away from this show allows God to rebuild me (and my little fam) in the right direction. I have love for all the girls on the show, and wish them the best of luck in all their future endeavors!!… xoxo, B"
Ryan's exit, according to Mackenzie, was more about producers unwilling to show his rehab recovery. As we've reported, the dad has been to rehab three times to battle his heroin addiction, having most recently completed a 90-day stint in a treatment facility after relapsing on the drug.
Following his release from Hamilton County Jail in Tennessee, Edwards is scheduled to appear in court for a hearing on Monday afternoon.
[Image via Hamilton County Sheriff's Office.]
Read more: http://perezhilton.com/