Reese Witherspoon Opens Up About Struggles With Postpartum Depression: 'It Was Scary' – Perez Hilton
Reese Witherspoon is getting real!
The momma of three is opening up about her history of anxiety and depression with Jameela Jamil in an episode of the I Weigh podcast which premiered on Friday.
The 44-year-old candidly shared:
"I definitely had anxiety, my anxiety manifests as depression so I would get really depressed. My brain is like a hamster on a wheel and it won't come off. I've been managing it my entire life."
Witherspoon unveiled that she began going to therapy when she was 16, but her mental health unfortunately took a turn for the worse when she became a mom.
"I've had three kids. After each child I had a different experience. One kid I had kind of mild postpartum, and one kid I had severe postpartum where I had to take pretty heavy medication because I just wasn't thinking straight at all. And then I had one kid where I had no postpartum at all."
Wow! This proves that every parenting experience can be so different.
As you're aware, the Little Fires Everywhere star shares 20-year-old daughter Ava and 16-year-old son Deacon with her ex Ryan Phillippe. She is also a momma to 7-year-old Tennessee with husband Jim Toth.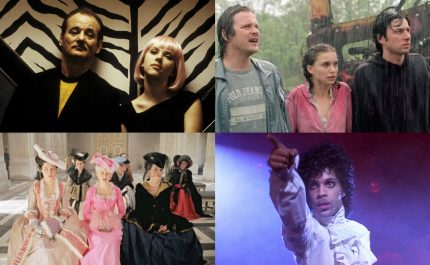 Read more: http://perezhilton.com/