Prince William & Kate Middleton Taking Their Own Mini Megxit! – Perez Hilton
As you probably realized, Prince Harry and Meghan Markle stepping away from their duties as senior members of the Royal family meant all those left behind would have to pick up the slack.
We've heard some of the engagements will be taken on by Princess Beatrice and Eugenie, the next in the line to the throne behind Harry (not including baby Archie and the never-under-any-circumstances-ascending Andrew). However, those events which require a more senior Royal have fallen to Prince William and Kate Middleton.
If you noticed you were seeing the House of Kensington in more photo ops than usual, you were quite right! It was just announced they're planning an official trip to Ireland in March; there are also discussions for them to visit Australia to raise funds for firefighters and other volunteers in the wake of the tragic bushfires. They've been working harder than anyone to cover for the missing Sussexes, and apparently they could use a break!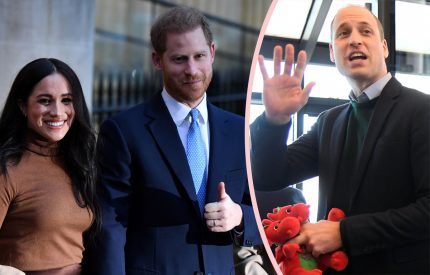 Read more: http://perezhilton.com/