Prince Harry Is Going Full Influencer For 'National Geographic' – Look! – Perez Hilton
It's a royal takeover!
Prince Harry announced Monday morning he would be taking over the National Geographic Instagram account in honor of a new social media initiative, which raises awareness of the importance of trees in our eco-system. Very cool!
Along with a photo taken by the Duke of Sussex in Liwonde National Park, Malawi, the caption explained more details of the new partnership:
"As the Duke shared: 'Looking Up" is a new social media initiative to raise awareness of the vital role trees play in the earth's eco-system, and an opportunity for all of us to take a moment, to appreciate the beauty of our surroundings and to share your own view, by looking up!' We invite you to follow along at @NatGeo and to share photos you take of trees in your local community using the hashtag #LookingUp so we can all celebrate the importance of the role we play as a community in protecting nature."
And Harry will be picking his favorites to share on the @sussexroyal IG Story! The caption continued:
"At the end of the day, The Duke will share a selection of the most beautiful images from across the world on @SussexRoyal Instagram stories. The Duke's passion for trees and forests as nature's simple solution to the environmental issues we face, has been inspired by the years of work he has been doing on behalf of his grandmother, Her Majesty Queen Elizabeth II and The Queens Commonwealth Canopy.🌳🌲"
Ch-ch-check out Harry's shot and BTS of his photo (below):
So fun! We're ready for you to take over our accounts whenever you'd like, Harry!
The 35-year-old has been passionate about trees, as well as having a positive impact on the world for quite some time! Over on @NatGeo, their caption detailed more about his history with conservation projects, and how he's been furthering his passion while on Royal Tour with Meghan Markle and baby Archie:
"His Royal Highness is currently on an official tour to further the Queens Commonwealth Canopy, which was launched in 2015. Commonwealth countries have been invited to submit forests and national parks to be protected and preserved as well as to plant trees. The Duke has helped QCC projects in the Caribbean, U.K., New Zealand, Australia, Botswana, Malawi, and Tonga. Now, almost 50 countries are taking part and have dedicated indigenous forests for conservation and committed to planting millions of new trees to help combat climate change."
Hurry up and submit those photos for your chance to be shared by Harry himself!!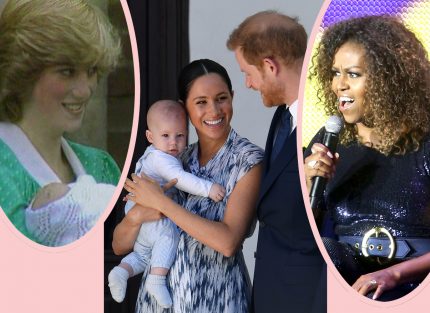 Read more: http://perezhilton.com/