Pete Davidson Slammed After Calling UCF Students 'F**king Idiots' & The R-Word For Recording His Set! – Perez Hilton
Performing in front of an auditorium of college students is already a tough gig, and Pete Davidson didn't make it easier when he called the crowd at his recent University of Central Florida standup show "f**king idiots" and the r-word!
The Saturday Night Live star is in hot water following his gig at UCF on Monday night, in which he interrupted his set to unleash an awkwardly vicious rant at his large student audience because someone had the audacity to record his performance.
According to a series of tweets and footage of the performance, the 25-year-old called the students morons, idiots, and an offensive slur for people with developmental delays as he attempted to vilify those who broke the sacred rules for observing stand-up comedy.
Video: Pete Talks BDE, 'SNL', & More While Getting Dressed By Tan France!
Initially, the crowd responded to his tirade with less-than-enthusiastic laughs, but the set grew more and more awkward as Davidson proceeded to tell the audience they were an embarrassment to their parents because they are so "f**king [r-word]."
Ariana Grande's ex then went on to attack UCF, the nation's largest public university with 68,000 students, saying he didn't even want to be at the Orlando, Florida school — which, according to Pete, is in "the middle of nowhere."
The performance was so tense, students later took to Twitter to express their disappointment. Attendees claimed the comedian told them to "get off [their] phone or he'd tell another pedophile joke" before attempting to turn his so-called "drug-fueled rant" into a motivational speech. At one point, he also said he didn't expect to be alive in six years.
See a clip of the increasingly awkward performance and some salty reactions (below):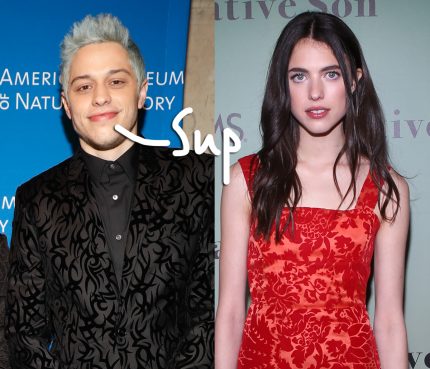 Read more: http://perezhilton.com/