Minka Kelly Explains Why Getting An Abortion Was The 'Smartest Decision' She Couldve Made – Perez Hilton
Minka Kelly has joined the growing list of celebrities who are
The controversial bill, which Alabama governor Kay Ivey signed into law on Wednesday , outlaws all abortions except for those that pose a "serious health risk" to the mother, and punishes doctors with up to 99 years in prison if they chose to perform them — making it the nation's strictest abortion ban.
Naturally, the bill has been met with fierce opposition from Democrats and abortion rights advocates who argue that it's not only a slap in the face to women, but puts their health in danger.
The 38-year-old actress was the latest to make this point in her powerful Instagram post. Captioning a photo of the 25 men in Alabama's Congress who made up the vast majority of votes in favor of the bill, she revealed:
"When I was younger I had an abortion. It was the smartest decision I could've made, not only for myself and my boyfriend at the time, but also for this unborn fetus. For a baby to've been born to two people — too young and completely ill equipped — with no means or help from family, would have resulted in a child born into an unnecessary world of struggle. Having a baby at that time would have only perpetuated the cycle of poverty, chaos and dysfunction I was born into."
Alabama's bill is a stricter version of similar anti-abortion laws that have been circulating through other states, including Georgia, which recently passed a bill banning abortion after a heartbeat is detected. The horrifying legislation is all part of a move designed to push the Supreme Court to overturn its historic Roe v. Wade decision that guaranteed abortion access nearly 50 years ago.
Yeah, we're talking about some real Handmaid's' Tale s**t here.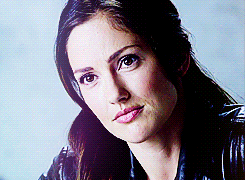 In response, several celebs — like Milla Jovovich and Busy Philipps — have been sharing their own abortion stories to illustrate why having abortion access is crucial for women everywhere.
Kelly, for her part, argued that outlawing abortion is not only detrimental to the mother, but to the unborn children that pro-lifers are so concerned with "protecting." She explained:
"For those of you insisting abortion is murder, and to Rep. Terri Collins who said 'an unborn baby is a person who deserves love and attention' — forget bringing up the mother might be in need of some 'love and attention.' … What do you think happens to these kids who end up bouncing around in foster care, live on government assistance because the mother has no help, can't afford childcare while she works a minimum wage job and is trapped in a cycle of trying to survive on the meager government assistance so many of you same pro-lifers are determined to also take away."
She also pointed out the hypocrisy of the Republicans who are bent on outlawing abortion but refuse to pass bills that actually help mothers raise their children, adding:
"If you insist on forcing women to carry to term, why do you refuse to talk about comprehensive sex-ed, the maternal mortality rate, free daycare, paid maternity leave? Our lives, traumas and family planning is for no one to decide but us. Certainly not a group of old white men."
Preach.
Kelly concluded her message by reminding readers that "outlawing abortion has never stopped women from attempting it" — a critical point that has been made by many, including Linda Coleman-Madison (pictured below), one of the Alabama Senate's few women.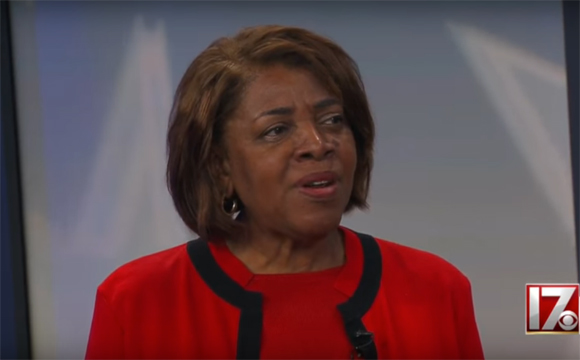 Speaking to The New York Times earlier this week, Coleman-Madison reiterated that outlawing abortions would not end the practice, but only make pregnant women seeking them more desperate and more at risk.
According to reproductive health non-profit, the Guttmacher Institute, women who live in areas where abortion is banned seek it out at nearly the same rate as they do in places where it's legal (37 per 1,000 people to 34 per 1,000 people, per the Institute).
We applaud Kelly for sharing her experience to help shed light on the dangers of this decision. Let's hope her words can change a few minds.
Read her full post (below):
[Image via Future Image/WENN]
Read more: http://perezhilton.com/