Mindy Kaling Explains Why She's Keeping The Identity Of Her Daughter's Dad A Secret – Perez Hilton
Mindy Kaling is opening up, without revealing too much, about her daughter Katherine.
The Late Night actress is sharing with The New York Times Magazine that she has no plans to reveal the paternity of her 18-month-old, at least until she can talk to her about it first.
The Mindy Project creator responded when asked about her decision to keep who her daughter's father is private:
"My feeling is that until I speak to my daughter about that, I'm not going to talk to anyone else about it."
She continued, opening up about her maternal instincts:
"I did not think I had a big maternal instinct. I'm very impatient, and having a baby requires an amount of patience that I was worried about. But they don't tell you that the thing will look so much like you, and do things that are so sweet and adorable, that you'll naturally not have the same impatience that you would have with a stranger or someone who works for you."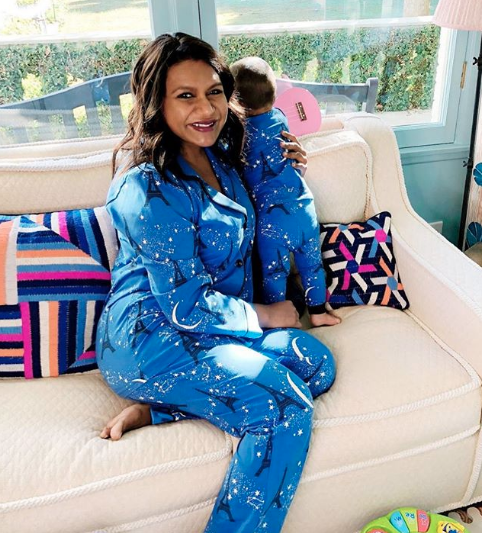 Last week, The Office actress also spoke to Glamour about how being a mom has changed her, and elaborated on why she chooses not to show her daughter's face on social media:
"I'm on social media and like sharing with people what my interests are and how my day's going and all of that, but I do feel entitled to have privacy about my daughter and my relationships. It's really essential to my life that there be something not everybody knows about. That's a boundary, but it's a very small boundary. Everything else I really don't have any issue sharing."
Regardless of whether or not Katherine has just a mom versus two parents, Kaling has high hopes for her little girl:
"I would love for her to admire and try to emulate the way I work, while also not feeling some of the anxieties I have around it. I feel so lucky to give her a comfortable life. Obviously my preference would be that she not go into my career choice, because of how hard it is. You need to harden yourself to get through it. I would love it if her interests lie somewhere else. But the difference is I had my mom and my dad. She just has me. I know at some point I will have to do less, because it's not like there's a dad at home picking up some of the slack. I think that's another reason I work so hard—because I know that when she gets a little bit older, I want to be able to take off more time to spend with her."
However, the 39-year-old doesn't plan on writing about her experience of motherhood she told the NYT:
"But I don't know that I would ever write about it. I do think that a child appreciates you for none of the things that you are proud of. The qualities in my life that I'm really proud of, like being a funny writer or a good dresser or a great boss or a good listener — I don't know that my daughter loves me for any of those reasons. To her, my value is something completely different."
Being a single parent isn't easy, and we definitely value you, too!
[Image via Mindy Kaling/Instagram.]
Read more: http://perezhilton.com/