Mariah Carey's Ex Manager Allegedly Made Employees Smell Her Vagina, According To HUGE New Lawsuit! – Perez Hilton
Is everyone around Mariah Carey horrible?! (Excluding Dem Babies, obvi. They are an absolute gift from heaven.)
Over the past few months, you basically had to duck to avoid being hit by a lawsuit. And taken all together, they are painting a picture of a really disgusting environment — with a lot of fingers being pointed at former manager Stella Bulochnikov Stolper.
However, Stella's own tactics were a bit different…
Zarina corroborates Azarian's account of Stella using racist language, including the N-word and calling people "f**king Jews", "Armenian whore", and more. She also says homophobic slurs were a regular part of her vernacular.
She claims Stella once "tackled" an assistant and "began urinating on her"! We assume that assistant was Azarian. Otherwise that means Stella is accused of doing this MORE THAN ONCE, like some kind of crazy serial urinator.
Burbacki's suit also alleges sexual harassment, including exposing her breasts regularly, asking if her surgeon "did a good job." And she claims Stolper would grab her inappropriately. Per the legal docs:
"For example, on numerous occasions [Stolper] grabbed [Burbacki's ] behind and breasts, or would use her nails to touch [Burbacki's] crotch and simulate vaginal penetration."
Ew.
The suit also alleges Stella once told her employees to "let her know if there was odor coming from her genitals" because she hadn't had time to shower.
Ew. Ew.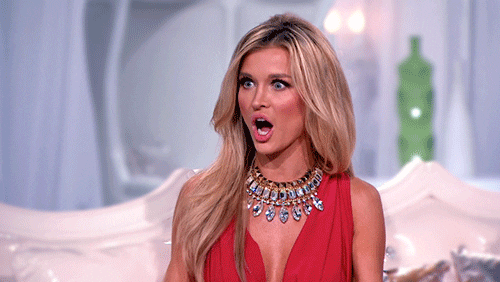 OK, one more.
Zarina says one of the odder methods of intimidation was when she and her husband went to meet Stella and found her "sitting on top of a blood soaked comforter with menstrual blood all over the white covering."
Seriously, WTF??
We're not sure why this disgusting display was meant to be threatening, but it apparently worked. Zarina says she was too afraid to complain for fear she would be fired.
Sounds to us like the best thing that could have happened to her!
If recounting these incidents to Mariah is the badmouthing Zarina is accused of, we can't say we blame her.
But if Azarian is to be believed, Mariah isn't exactly blameless herself.
Everybody suing everybody. And EVERYBODY ends up with a bad smell on them.
What do YOU think of the latest claims against Mariah's ex-manager??
[Image via Stella Bulochnikov/Instagram.]
Read more: http://perezhilton.com/