Justin Timberlake Tackled By Prankster Outside Louis Vuitton Show! – Perez Hilton
Justin Timberlake was attacked by infamous prankster Vitalii Sediuk during Paris Fashion Week!
On Tuesday, en route to watch the Louis Vuitton Spring/Summer 2020 runway show with his wife Jessica Biel, the Cry Me A River singer was accosted by the troublemaker — who has also punked such A-listers as Kim Kardashian West and Will Smith.
Per paparazzi photos, the Ukranian reporter leaped at the singer and clung to his leg after JT and his spouse walked from their car.
Eventually, the musician's bodyguard was able to pry the 30-year-old goofball off the former boy bander.
Though the couple were initially shocked, the actress was later photographed looking amused.
Prior to the incident, Sediuk foreshadowed his practical joke by posting a photo of him, Timberlake, and Biel from a past Grammys on Instagram Story with the caption:
"It's been a while since I saw @justintimberlake at the Grammys. Nothing has changed with the exception that we both have beards now."
He also added the hashtag, "#LouisVuitton."
Though many outlets considered what Vitalii did to be an "attack," he posted a different message on social media against the use of the term.
While referencing an alleged incident where he and his friends were assaulted at a gay beach in Ukraine during the summer, he penned:
"Before media says that my prank was an 'attack' (as always), I want to explain what attack means. This summer my friends and me were attacked and injured by an aggressive homophobe at a gay beach in Kyiv. Police did nothing so far in Ukraine and not showing any interest (even though I filed a report). Top Ukrainian channels ignored my request to make a story about this brutal incident. I hope now something will change so LGBTG community in my country and all over the world feels safe."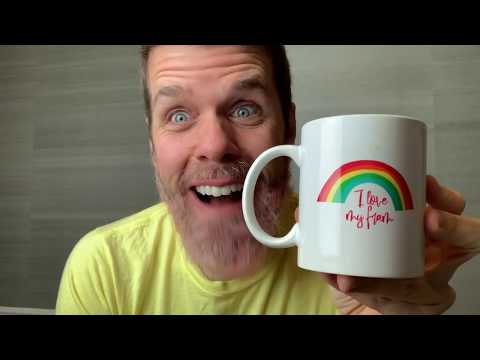 Read more: http://perezhilton.com/