Judge Judy Trades Her Signature Bob For A Ponytail & Twitter Is Being Unruly About It – LOOK! – Perez Hilton
Twitter could use some order right about now, because everyone is in sheer disarray over a major development in Judge Judy Sheindlin's life. A major development in all our lives, really.
The TV judge shook the internet on Monday when she appeared on an episode of her show *without* her signature bob.
Instead of rocking the hairstyle she's had for the past 22 years, the 76-year-old wore her hair in a small ponytail (!!!) — and it wasn't even a super tight power pony a la Kim Wexler in Better Call Saul or Jojo Siwa, either: it was a relaxed pony that gently rested at the base of her neck, giving the impression that she was more interested in an afternoon of gardening than bringing down the judicial hammer.
See for yourself (below), courtesy of Judy's longtime bailiff Petri Byrd (who, BTW, prefers her old haircut because he thinks it looks more "sophisticated"):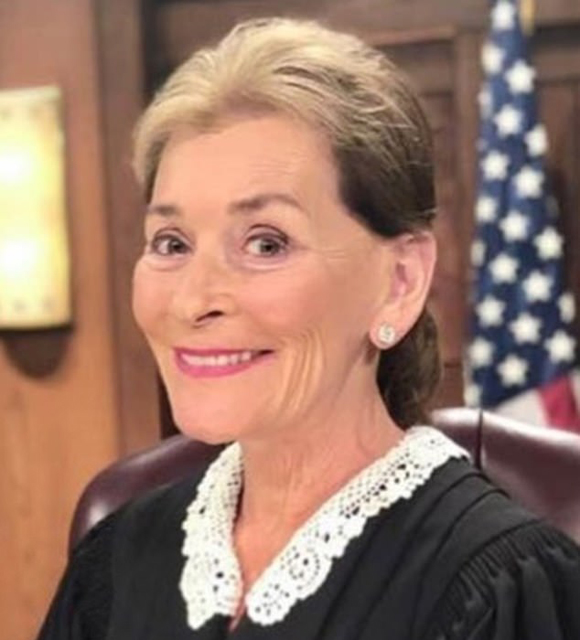 He wrote in the caption:
"Alright, alright! I tried to stay out of this, y'all won't let me! I prefer my boss with the old 'do'… More sophisticated and 'Judy'cial. Just my opinion, not law! #judgejudy#youbethejudge #cbs #hairstyles #wcw#opinions #vote"
Well, the bailiff presented his case. But what does the jury of Twitter think?
Naturally, Judy's pony put the internet in a court of debate. Several fans confessed they weren't sure how they felt about her bob-less look:
learning that judge judy has a ponytail has ruined my entire life

— cas | check pinned!! (@whatamidoing724) April 24, 2019
Since when did Judge Judy start wearing her hair like Thomas Jefferson? pic.twitter.com/otdOveW4dr

— Ida Bae Wells (@nhannahjones) April 24, 2019
What in the Judge Judy is going on right now??? #JudgeJudy pic.twitter.com/SX0ohoiou4

— Laura (@njlaura12) April 24, 2019
Anyone else think it's fucked up when Judge Judy pulls her hair back pic.twitter.com/RoSEa6D2AN

— 𝒮𝓉𝒾𝓃𝓀𝓎 green Mario (@abigbighug) April 23, 2019
But most of Twitter was here for the new do — some even pointed out the pony was "very RBG"! (That's Supreme Court Justice Ruth Bader Ginsburg, who indeed always secures her hair in a ponytail at the base of her neck.)
judge judy came thru drippin' with that ponytail and i'm not mad about it 😂 pic.twitter.com/lJut9Iq4NS

— matthew rhodes (@mattyrhodes10) April 25, 2019
Judge Judy looking kinda good today! 👀

— DJ Steph Floss (@djstephfloss) April 22, 2019
Work it mama justice

— Lisa DuBois (@dublah) April 23, 2019
Judge Judy's Look.

— 🍕Dave Scheidt 🍕 (@DaveScheidt) April 23, 2019
I think it looks great. Very RBG! 👍🏻 #JudgeJudy pic.twitter.com/igCclqRtR7

— Jeffrey Luscombe (@JeffreyLuscombe) April 22, 2019
Judge Judy changes her hairstyle for the first time in 22 years channeling, wait for it…RBG! pic.twitter.com/BnkXdVO67Y

— Mike Sington (@MikeSington) April 23, 2019
What do you think, Perezious jurors?
Are you here for Judge Judy's ponytail, or do you think she looks better with her old bob?
[Image via CBS]
Read more: http://perezhilton.com/