Jennifer Garner Says Her Style Is 'Band Geek-Chic' For The 2019 'People'Beautiful Issue! – Perez Hilton
Despite covering People's 2019 Beautiful Issue, Jennifer Garner is truly a "band geek" at heart.
In her cover story published on Tuesday, the Alias alum opened up about her humble beginnings in West Virginia.
While defining her initial style as "band geek-chic," the actress claimed she "didn't see [herself] as attractive" while growing up.
The 47-year-old dished:
"I was so not one of the pretty girls that I just bypassed insecurity and didn't see myself as attractive at all. It was not part of my life."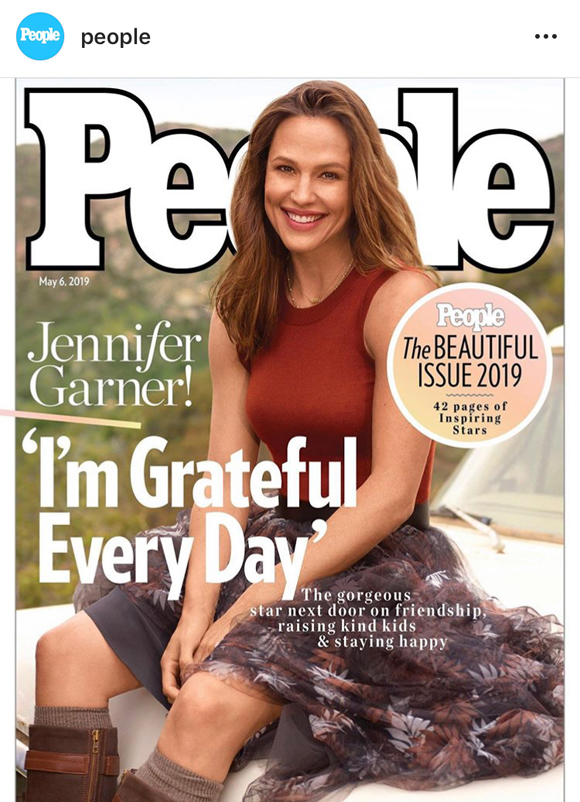 In fact, the thespian credited her family with keeping her grounded.
"I felt good about myself back then! That is the lucky trick… Looks weren't a big deal in my family. I don't think my parents ever said 'You're pretty' and so we just didn't think about it.'"
Though Garner is a bonafide red carpet starlet, she said she prefers to wear workout clothes over couture.
"I try so hard to get out of [them]… But sometimes the day just doesn't give you a break to shower and put on my other uniform, which is jeans, a sweater and sneakers."
Jennifer also claimed she is very casual when it comes to glam.
"Do I seem like someone who's good at applying makeup?… I own the nicest brushes and I own contouring things. If I used it, I would just look bruised."
Despite her many accomplishments — including cofounding Once Upon a Farm organic cold-pressed baby food and being an artist ambassador to Save the Children — Garner's best job is being a mom to her three kids (Violet, 13, Seraphina, 10, and Samuel, 7) whom she shares with ex-husband Ben Affleck.
"I'm starting to get to the point where I realize this job is not going to be forever… Not in the all-encompassing every meal, every moment, every day way that I have loved for the last thirteen years. It's going to shift. But there's beauty in how it works in episodes."
Overall, Jennifer feels "like the best possible version of [herself]" when she is with her family.
"I'll feel like the best possible version of myself… They'll look at me and say, 'Can you wash your face? Can you put your hair in a ponytail and put your glasses and sweats on?'… And I see the compliment in that. They just want me to look like Mom.'"
[Image via FayesVision/WENN.]
Read more: http://perezhilton.com/