Jason Momoa's Private Plane Makes SCARY Emergency Landing! – Perez Hilton
Jason Momoa's private plane was forced to make an emergency landing!
On Instagram Story on Wednesday, the Aquaman star revealed his jet was just half an hour out of Palm Springs, California when it caught flames!
Related: Jason Apologizes For Tasteless Resurfaced Joke!
The 39-year-old can be heard saying:
"We got ourselves a slight delay… Half an hour out of Palm Springs and the plane wanted to start a fire… So, uh, yeah. Good old fire department, gotta love them. Looks like we're driving."
However, the actor later revealed the plane was back up and running again.
"All right round two. Got the pack. Friends came to pick me up."
As seen (above), the thespian posed with a firefighter in a photo shared on an Insta account managed by the Palm Springs Professional Firefighters Local 3601.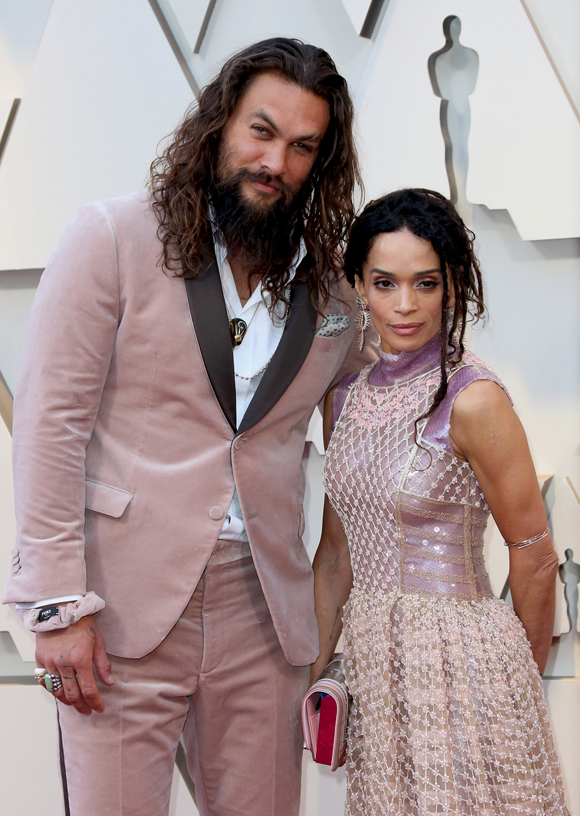 They added the caption:
"Had an Aircraft emergency today. Reported engine fire with [Jason Momoa] on board. ARFF Engineer Andy Meza told his crew, 'Not on my watch boys…not on my watch.' Turned out to be a false alarm but the ARFF Lads were on the ready. It's always nice to meet cool people. #aquaman #palmsprings #firefighters#bestjobintheworld #ARFF#visitpalmsprings #local3601 #engine#truck #chiefmiller"
As we reported, Momoa and partner Lisa Bonet officially got married in October 2017.
Earlier that month, the two purchased a marriage license from the Los Angeles County Registrar-Recorder/County Clerk's office.
An Us Weekly source revealed at the time:
"Jason Momoa and Lisa Bonet had an official wedding a few weeks ago at their house in Topanga, California… Apparently they weren't officially married until then! They said they 'made it official.'"
Wedding attendees included Alicia Vikander, Michael Fassbender, famed rock climber Chris Sharma, and Zoe Kravitz — Bonet's daughter with Lenny Kravitz.
The insider added:
"He stays close with the people he works with on movies and is a really nice guy… It was a big party and people came from out of town to attend."
Though the couple first met through mutual friends in 2005, Momoa told Katie Couric in 2014 that he had a HUGE crush on Lisa while watching her on The Cosby Show as a child. He revealed:
"The first time [we met] I was like, 'I want that one. I want her. I'm going to get her.'… I didn't tell her until after we had our two children. But I told her… 'I kind of stalked you. I was going to find you.'"
They have two kids together: Lola Iolani, 11, and Nakoa-Wolf Manakauapo Namakaeha, 10.
[Image via @palmsprings_firefighters/Instagram.]
Read more: http://perezhilton.com/