Idris Elba BASHES Rumors He & Other Celebs Got PAID To Say They Contracted The Coronavirus! – Perez Hilton
There are conspiracy theories… and then there are tin foil hat ideas like these that really make you question if 2020 could actually get any dumber.
As you're likely aware, Idris Elba is among several celebrities including Tom Hanks and wife Rita Wilson, Andy Cohen, and Debi Mazar who've all tested positive for the coronavirus.
We've been
It started out as a silly online rumor, but the idea quickly got its legs after an endorsement from none other than the outspoken Cardi B. Without naming Elba or anyone in particular, the Invasion of Privacy rapper addressed the idea in a recent Instagram Live session where she speculated celebs (who reportedly weren't showing any symptoms) could've been paid for their admissions:
"Let's say if I have the coronavirus right now. How am I supposed to know I got it because sometimes I be like, 'If y'all have a cough, you have it.' But then I be seeing these basketball players say like, 'Yeah, I have the coronavirus, but I don't got no symptoms.' So how the f**k am I supposed to know when I'm supposed to get tested for it?"
She continued:
"I'm starting to feel like ya'll n****s is paying n****s to say that they got it, and if you are paying n****s to say that they got it, PAY ME, TOO!"
Oh no. Amusing Cardi antics aside, this is a pretty dangerous accusation to make and promote to millions of her followers!
The only way people will continue to practice physically distancing, the thing the medical community is begging us to do to save the lives of the vulnerable, they have to actually BELIEVE there's an actual pandemic.
Unfortunately some people refuse to believe anything they hear these days — except of course for nonsensical, far-fetched conspiracy theories that don't hold up to any scrutiny. THOSE they'll buy.
Anyway, the Luther star didn't take kindly to these comments either and held his own IG live session with wife Sabrina Dhowre to debunk the ridiculous idea! First, he acknowledged the disparity and lack of availability for coronavirus testing right now:
"It shouldn't be about whether the rich or poor gets it. Everyone should be able to get a test, for sure."
Then, Idris slammed the "stupid" rumor he or anyone else in his position would lie about having COVID-19:
"I think the negativity around test-shaming is counterproductive. I don't see what people get out of that. And the idea that someone like myself is going to be paid to say I have coronavirus. That's absolute bulls**t. Such stupidness. And people want to spread that like it's news. It's stupid."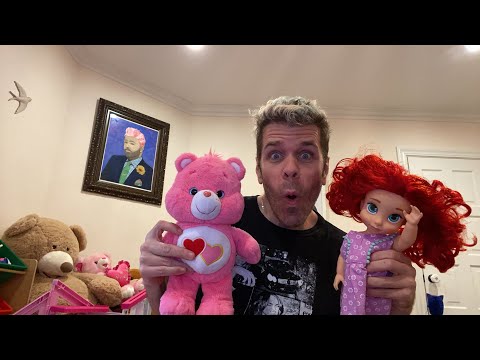 Read more: http://perezhilton.com/