Embattled YouTuber Brooke Houts Reportedly Has 'A History Of Anger' With Dog In Abuse Video – Perez Hilton
As the controversy continues to swirl around YouTube star Brooke Houts, new evidence has been uncovered which suggests her bad behavior towards her dog may not be a one-off…
Houts — who, as we reported, is
Per the report, Houts — who first got Sphinx last November — appears to have since fired off a number of complaints about the dog on her Twitter account and elsewhere. The messages make it seem like she was none too excited about dealing with the canine's behavior… like, at all.
In one particular note uncovered recently, Houts discusses a time when Sphinx got excited and pulled her down the stairs, after which she went on a long rant about the dog and finished it, "goodnight to everyone except my dog." Um… what?
In still other uncovered tweets and videos, she complained vigorously about the dog eating one of her favorite pairs of leggings, as well as a time when the Doberman apparently peed on her bed. Not great behavior by the dog, we get it! But endlessly and aggressively complaining about the pup — in addition to the animal abuse allegations she's already facing — makes us wonder why she even has a dog in the first place! Why get a pup if you're not going to love it?! Dogs aren't perfect… but neither are you!!!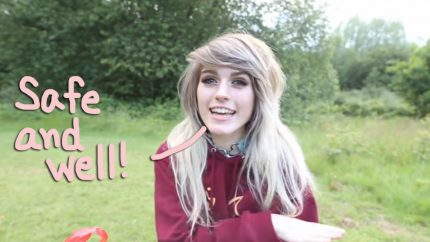 Read more: http://perezhilton.com/