Diplo Livestreamed Joe Jonas & Sophie Turner's Wedding Because He Didn't Think It Was 'Serious'? – Perez Hilton
Diplo didn't mean to ruin Joe Jonas and Sophie Turner's surprise Las Vegas wedding with his incessant livestreaming — he was apparently just very confused by the whole thing!
As we reported, the Jonas Brother and Game of Thrones star shocked fans last month when they made the spontaneous decision to walk down the aisle at a Sin City chapel after the 2019 Billboard Music Awards. Fans found out about the secret ceremony right away, mostly because
Joe said during a radio interview with Capital FM last week:
"Yeah, he did ruin it. I love Diplo, but he loves his 'gram more than a 13-year-old… We just laughed. We loved it. We thought it was ridiculous."
Turner also said she thought the livestream was "funny" in a recent interview with NET-A-PORTER's PorterEdit, but admitted it would've been better if "no one had known" about their secret nuptials.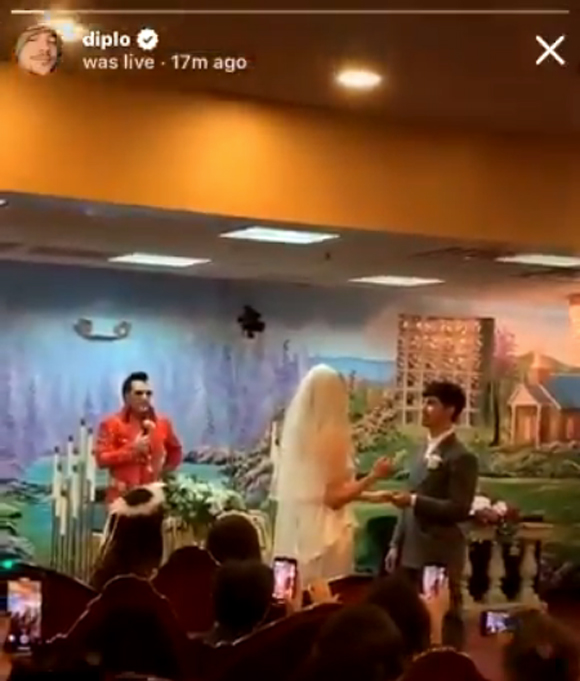 Well, now the famous DJ is here to tell his side of the story, and in his defense: he thought the wedding was a joke!
Wait, what?
The Close to Me artist explained in an interview on On Air with Ryan Seacrest on Monday:
"I didn't know it was a serious wedding. I really didn't know it was going on."
Ha! Maybe that's because he was on his phone the whole time…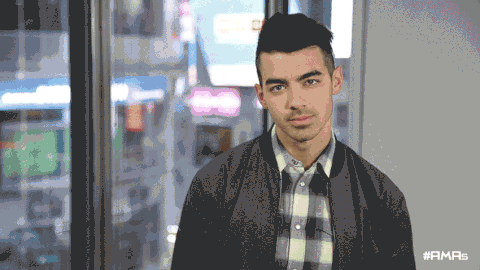 The 40-year-old explained that he was hanging out with the Sucker singer after the BBMAs that night when it happened, admitting that he didn't think recording the ceremony would've been a big deal since there were "mad people with cameras."
He added:
"I didn't know I was like the only person recording this thing."
He was, as it turned out, the only person who recorded that thing — and it might have caused a beef to break out between him and the newlywed pop-rocker.
At least… that's what Diplo wants us to think.
Video: Billy On The Street Finds Out If NYC Cares About The Jonas Brothers!
He explained to Ryan Seacrest:
"There was a story that came out that he was like mad about me. He called me today to apologize… Guess I'm ruining it now because I was going to continue to have beef with him. Pay attention to me and Jonas' beef because I'm coming for him."
Duly noted.
The Grammy winner added that he's "friends" with the JoBros and even has a song coming out with them, which we truly hope Diplo promotes by exploiting his fake beef with Joe. LOLz!
Watch Diplo's sit-down with Seacrest (below) for more!
[Image via WENN]
Read more: http://perezhilton.com/