Christie Brinkley Leaves 'DWTS' Over Injury – Her Daughter Sailor Will Serve As Replacement! – Perez Hilton
And it's over before it even started for Christie Brinkley!
The 65-year-old model unfortunately suffered an injury this week that is going to take her out of the running for this season's Dancing With The Stars! Oh, no! And it must have been quite the serious late injury, too — because the show premieres TONIGHT!
WATCH (below):
Thankfully, there's already a solution in place for this: Christie's daughter! The famed supermodel's 21-year-old spawn Sailor Brinkley-Cook is now on the hook to fill her mom's dancing shoes — and not a moment too soon, what with the show literally opening in a few hours!
ABC and the producers shared an official statement about the change with E! News on Monday morning, revealing more (below):
"While rehearsing for the premiere of Dancing with the Stars, Christie Brinkley suffered injuries which required surgery to her wrist and arm. She is unable to continue her planned participation on the show. Keeping it all in the family, her daughter Sailor Brinkley-Cook, a Sports Illustrated model, has chosen to quickly step in with hours to learn the entire routine and will compete in her mother's place for the remainder of the season. We wish Christie a full and speedy recovery and look forward to seeing her in the audience, whenever possible, proudly supporting Sailor."
Um… WOW!
It's one thing to sprain an ankle or something — that would certainly make sense, and be serious enough on the day of the show — but surgery to her wrist and arm! Crazy! And scary!!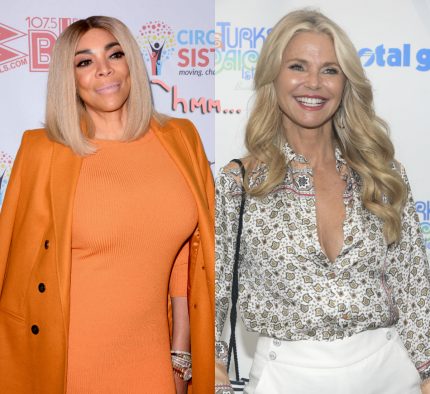 CLICK CLICK CLICK Next Article
Read more: http://perezhilton.com/