Channing Tatum & Jessie J Are Boo'd Up In New Pics! – Perez Hilton
Channing Tatum and Jessie J are QUITE the pair!
On Tuesday on Instagram Story, the songstress shared a series of adorable pics featuring her and her man!
Video: Jessie J Wins Chinese Singing Competition!
In one snap, presumably taken at a restaurant, the musician pretends to lick the actor's face! How cheeky!
See (below):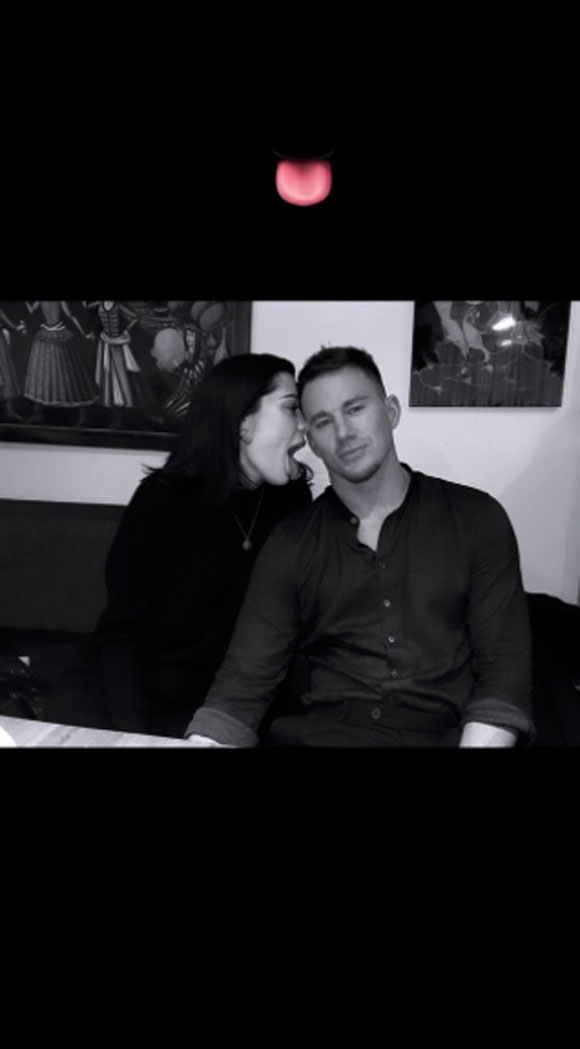 In March of this year, the Magic Mike thespian penned his flame a sweet message in honor of her 31st birthday.
He wrote:
"Wishing you the happiest day filled with all the love and all the light. You came into this world on this day and lit it on fire. You have blessed our eyes, our ears, our hearts and our lives. So thank you for just being you. You are so very special. Happy birthday Baby."
Not to be outdone, the singer went on IG and revealed her very lengthy birthday "wish."
She dished:
"My only wish for my 31st birthday is… To be better. Better at coping with loss. Better at coping with change. Better at facing my fears. Better at being alone. Better at being open. Better at asking for support. Better at communication. Better at making time for myself and those who deserve it. Better at giving love. Better at receiving love. Better at not being afraid to be myself. Better at not being afraid to wear what I want. Better at acting on my instincts. Better at making decisions. Better at being a friend. Better at putting myself first. Better at introducing myself to people. Better at being genuinely confident. Better at resting. Better at loving my body shape. Better at opening my heart to love. Better at being truthful about how I really feel. Better at letting go of things that do not matter. Better at focusing on the lesson not the win or the fail. Better at making time to create. Better at prioritizing life over work. Better at not judging myself or others. Better at celebrating myself. Better at being kind to my body and mind when it shuts down. Better at not justifying myself. Better at listening. Better at celebrating others in my actions and not just in my mind. Better at making music that I love and not what I feel pushed to make. Better at being open to new things. Better at loving myself from the inside out and consistently. Better at life. Better at being myself."
Romance rumors between Channing and Jessie began circulating last October, following the actor's split from his wife of nearly nine years, Jenna Dewan, in April of that year.
In October 2018, Tatum and Dewan — who share 6-year-old Everly — finalized their divorce.
[Image via Jessie J/Instagram.]
Read more: http://perezhilton.com/