Celebrities Are Masters At Trolling Other Celebs On Social Media – Relive The Best HERE! – Perez Hilton
Troll alert!
As immune as it seems celebs are to trolling and negative fan comments sometimes, we're nevertheless reminded quite often that they're just as human as the rest of us! They troll — and get trolled — all the time, as you'll see (below)! No shortage of shade here!!!
Perhaps not surprisingly, the trolls came out when Kylie Jenner fell out with former BFF Jordyn Woods after the latter's alleged involvement in the Tristan Thompson cheating scandal… but that's far from the only time a celeb has gotten salty out in public view on social media!
Ch-ch-check out some of the best — and wittiest, and funniest — examples of celeb-on-celeb trolling (below)!!!
Bhad Bhabie Trolls Kylie Jenner
Bhad Bhabie didn't shy away from dropping a few words — or, more appropriately, using a picture to say a thousand words — about Kylie's Jordyn Woods problem just days after news of the Tristan Thompson cheating scandal first broke. Worse yet, for Kylie and Jordyn: Bhad Bhabie went WAY back into the archives for a super old-school pic… that's master-class level trolling from a relative newcomer to the game! Very impressive!
Jerry O'Connell Trolls Jordyn Woods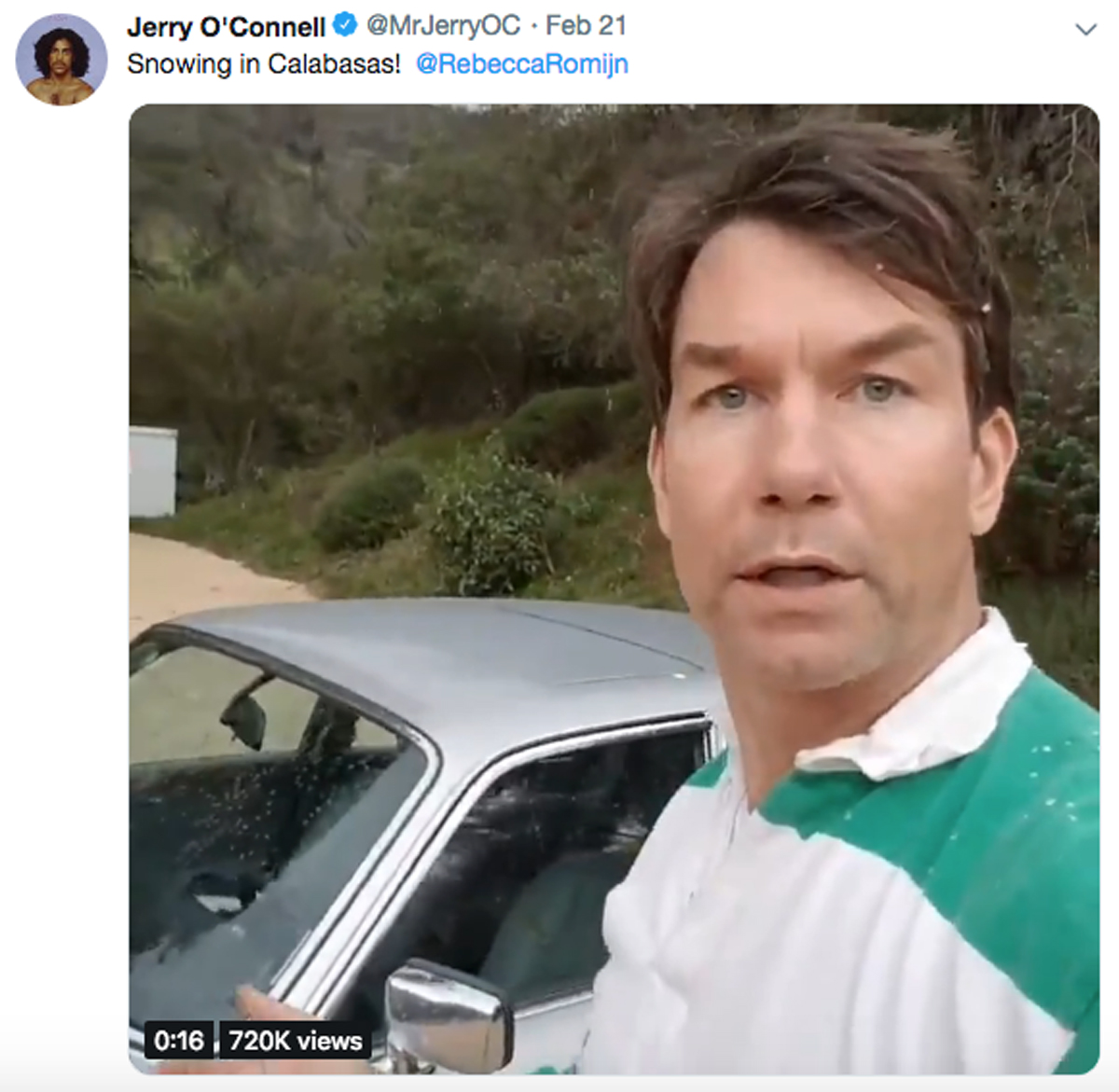 Ryan Reynolds Trolls Poor Blake Lively!
Poor Blake Lively. Deadpool star Ryan Reynolds seriously can't get enough of trolling people — especially his "amazing wife" — and this cut-out birthday pic (above) is probably his most famous recent example. Too funny!!!
Hillary Clinton Masterfully Trolls Donald Trump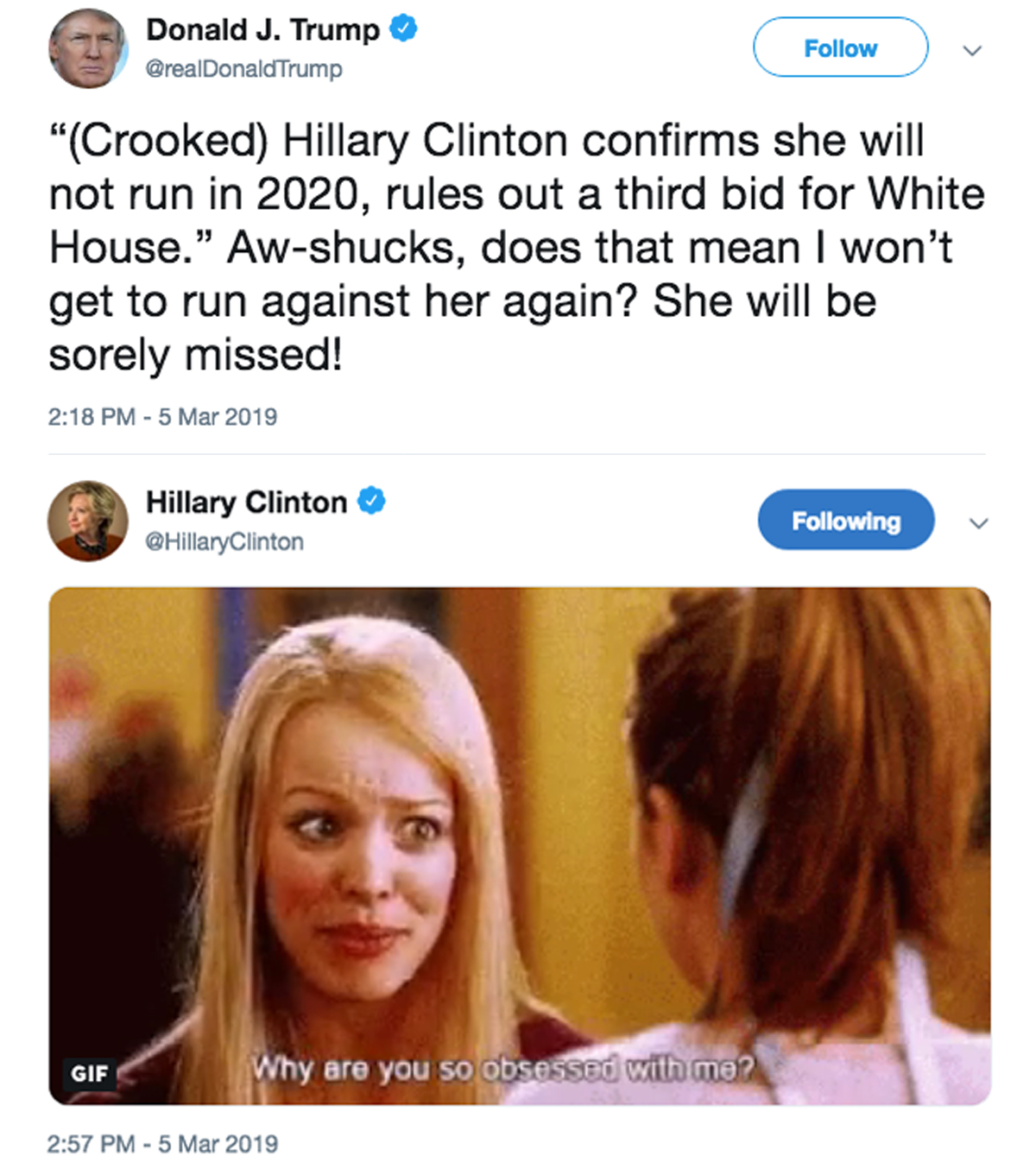 Chrissy Teigen Trolls Kim Kardashian

Seth Rogen Trolls… Himself?!
Me and my wife have recently come to the unsettling realization that @jtimberlake and @JessicaBiel are the better looking version of us. pic.twitter.com/WvG047fE6q

— Seth Rogen (@Sethrogen) May 17, 2017
OK, that is legitimately the best troll job on the list here — and it's a SELF troll! Poor Seth Rogen (not to mention his wife) — the couple just can't hold a candle to the hottie-hot-hots that are Justin Timberlake and Jessica Biel! But at least they kinda look like they're trying to be body doubles or something?! Ha!!!
Diplo Trolls Drake's Eyebrows…
Poor Drake! Diplo couldn't resist an opportunity to troll the Canadian rapper — and when the American DJ saw his opportunity to fire on Drizzy, he didn't miss! The eyebrow talk just never gets old, does it?!
Poor Kevin Hart!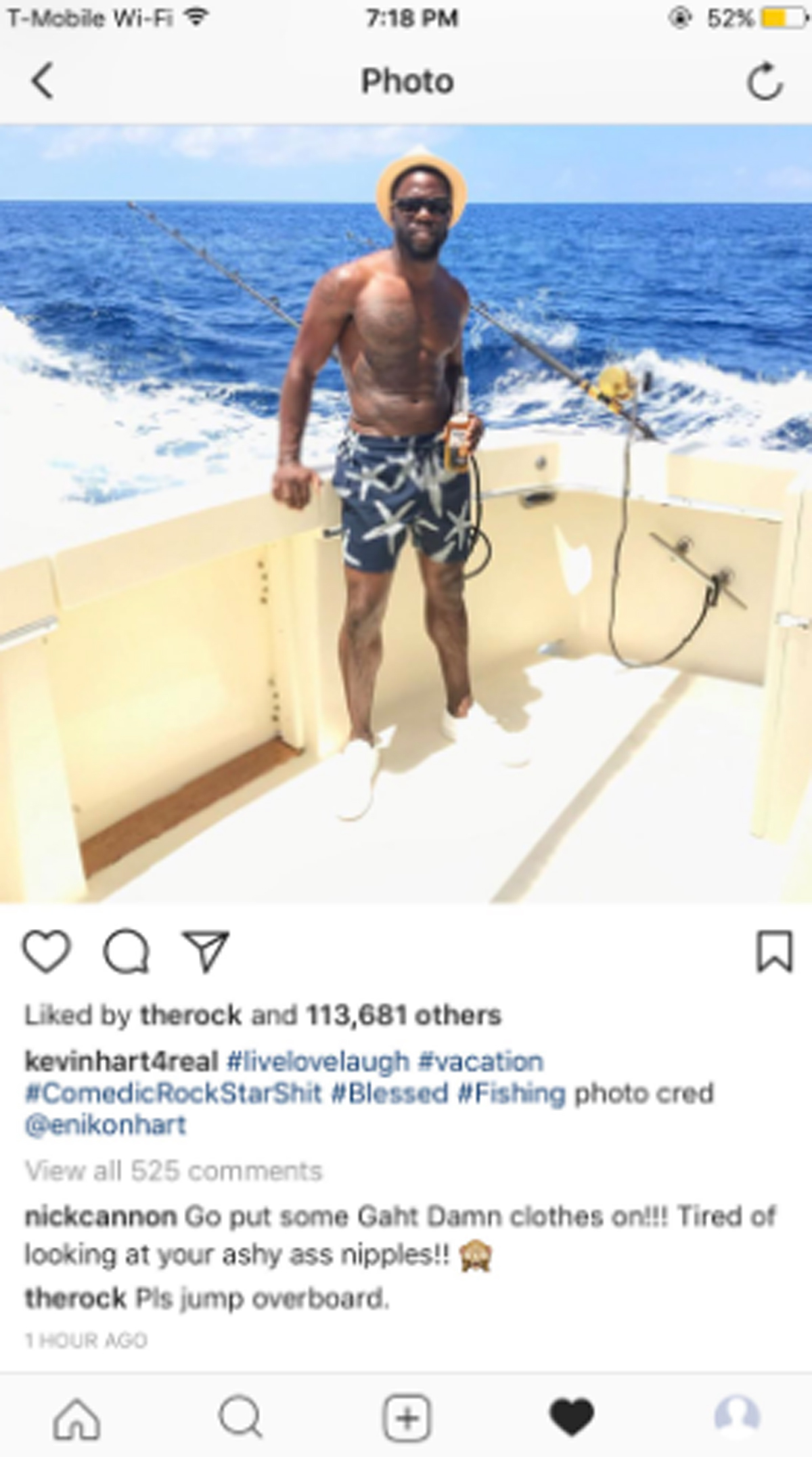 John Mayer Trolls Justin & Hailey Bieber!
John Mayer is a quirky guy. So when Justin Bieber shared that hot makeout tub pic with Hailey Bieber a while back, it's only natural that Mayer would troll the Biebs' young love by focusing on… the photographer? John?? JOHN?! LOLz!!!!
What do U think about all this trolling, Perezcious readers?! Too funny!!!
Sound OFF with all your opinions in the comments (below)!!!
[Image via WENN]
Read more: http://perezhilton.com/