Cardi B Drops $80K To Spoil Daughter Kulture With Diamonds! – Perez Hilton
Cardi B's daughter Kulture is looking real iced out after her momma dropped $80K worth of diamonds on her!
The I Like It artist took to Instagram on Monday with a since-deleted post to not-so-humbly brag that she purchased several blingy bracelets from Pristine Jewelers for her little one, as well as some earrings.
Showing off the goods in a text she received, Cardi captioned it with:
"Just spent a bag on my daughter, you know a bad bitch gonna spoil. If I'm iced out my daughter gotta be too. YEUP IM BRAGGING CAUSE I BUST MY ASS TO DO SOO."
You do you, momma!
See the original pic (below):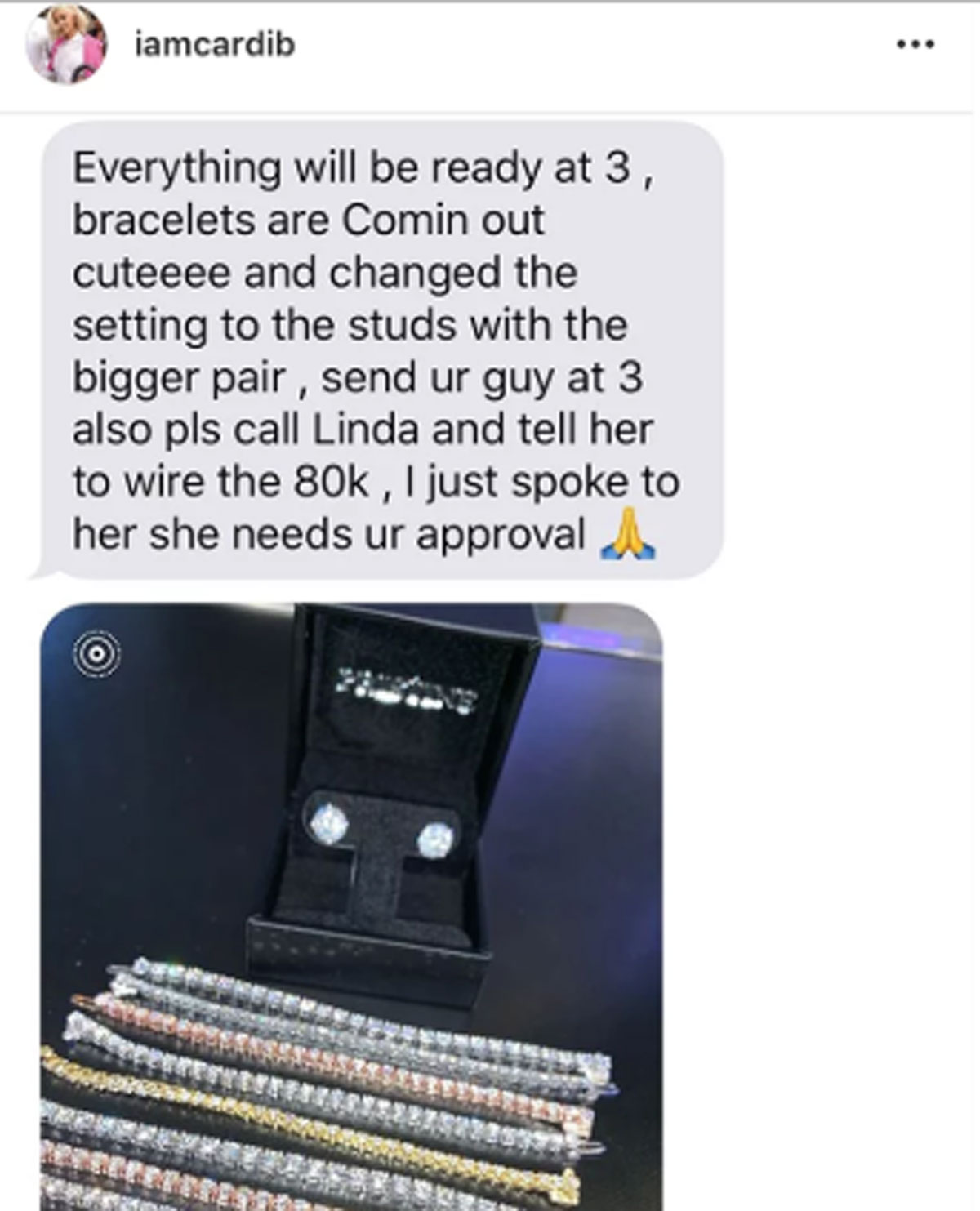 It didn't take long for the 26-year-old to take down the pic, but she has since showed off footage of Kulture rockin' her new ice to Instagram Stories!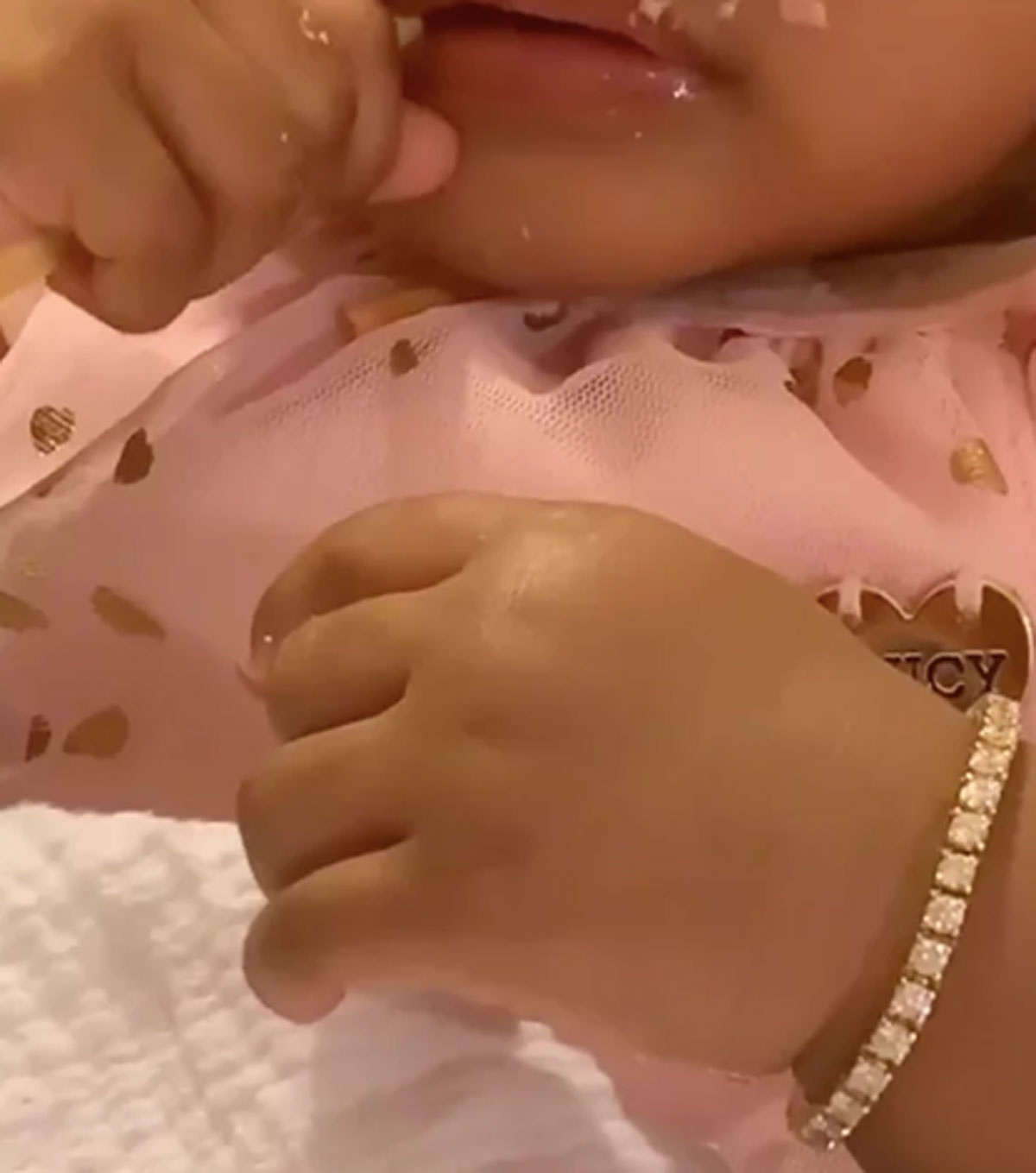 And late Tuesday night, the rapper gave another look at one of the little one's new pieces, all while showing off some of her own gorgeous jewelry: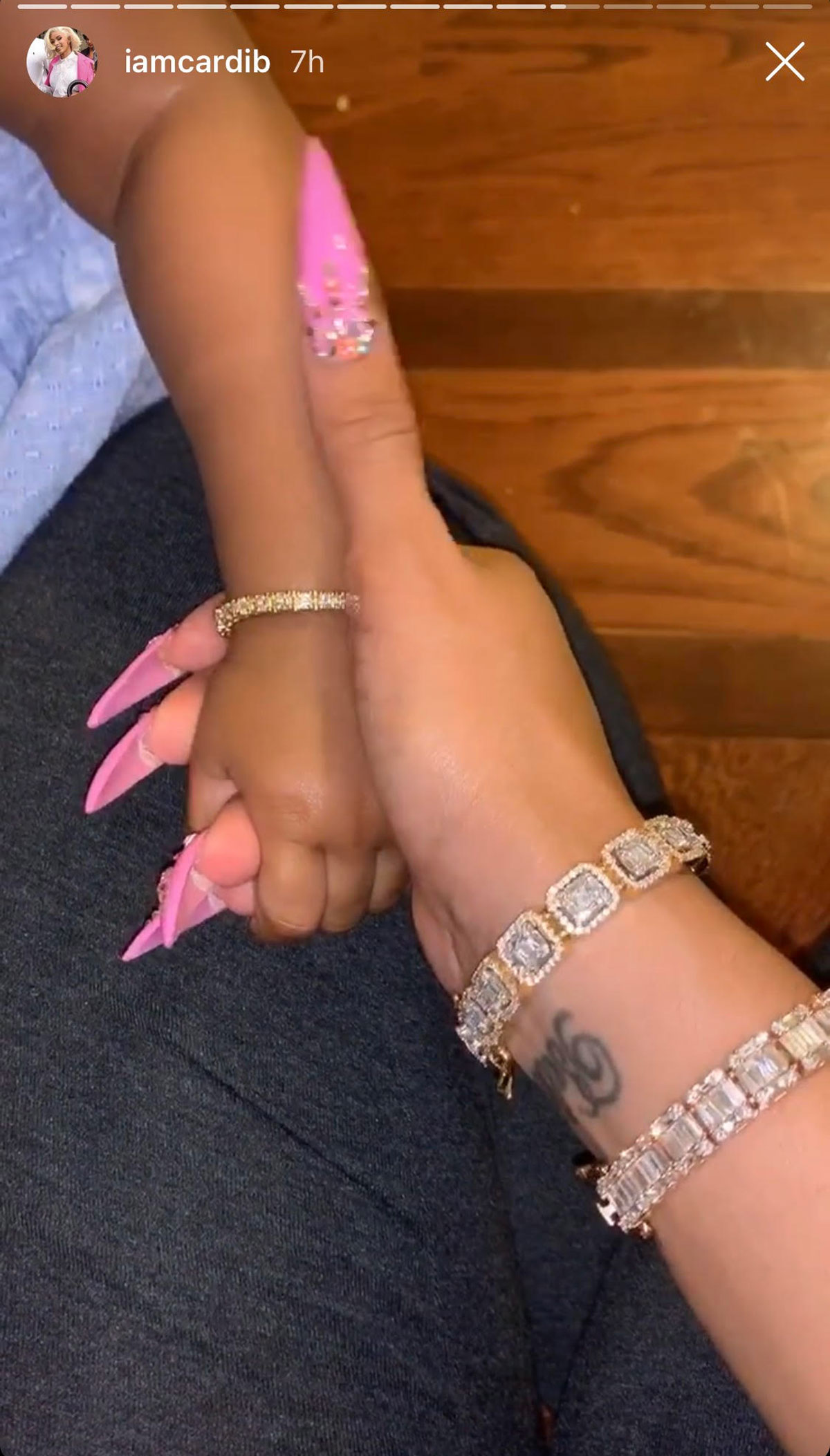 It may seem extravagant, but clearly Cardi can afford it, even despite having to cancel her gig at 92Q Spring Bling Festival in Baltimore, Maryland last week.
As we reported, TMZ claimed the starlet needed to continue recovering from her liposuction and breast augmentation as she was said to have been been suffering some painful complications from these procedures.
Ouch!
The news came just one week after the momma of one revealed that she had gone under the knife after giving birth, a confession she made while performing on stage at the Beale Street Music Festival in Memphis, Tennessee.
Telling the crowd how her lipo wouldn't stop her from twerking, she said:
"I have some news for y'all. I should have canceled today. I shouldn't really be performing because moving too much is gonna f**k up my lipo. But bitch I'm still gonna get my motherf******g money back, let's go!"
Then just days later, she explained why she felt the need to detail the tough recovery process with her fans. Speaking to ET at the launch party for her new Fashion Nova line, Cardi spilled:
"I want to explain to people how hard it is to process. I feel like people look at girls on Instagram and go, 'Oh, they got their lipo done and it was so easy.' It is just such a long, hard process, almost like the same process as after you give birth to a baby and you see your body change and snapping it back."
We hope she's taking care of herself during the recovery process, all while getting to spend some extra time with her adorable daughter.
No wonder she's been spoiling the tot!
[Image via Cardi B/Instagram]
Read more: http://perezhilton.com/