Britney Spears' 'Friends' Don't Think She's Ready To End Conservatorship Ahead Of Status Hearing! – Perez Hilton
Britney Spears may think she's ready to end her conservatorship, but those close to her apparently aren't so sure.
According to a RadarOnline source, the superstar's "friends" fear how the
On the heels of those rumors, a judge set a status hearing for the controversial conservatorship on May 10 — which could result in the mother-of-two being granted control of her finances.
However, the singer's loved ones apparently feel that the very reason the judge might grant the 37-year-old full control over her life — that is, the fact that she just completed her treatment program — is exactly why she shouldn't have it right now. The source added:
"Britney's friends and some of her family members are worried over these upcoming conservator hearings because they really believe that a judge is going to take the fact that she was just released from a mental health facility into account. Unfortunately for Britney, that kind of goes to show that she is not ready to handle her life under her own terms."
Sounds like Brit's circle doesn't have a lot of faith in her right now. That makes sense, seeing as doctors have reportedly been spending the past few months creating a prescription cocktail in hopes of stabilizing the star after her previous meds lost their efficacy.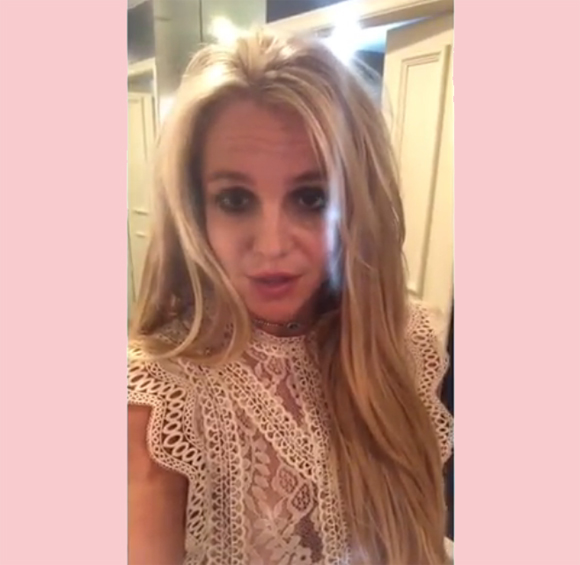 In a recent update on Instagram, Brit insisted that she's stronger than fans tend to give her credit for — so maybe her loved ones should give her more credit as well? (Then again, many have speculated that Britney wasn't even the one who wrote that Instagram post; that it was actually written by her management team… so, we don't even know what to think anymore.)
Interestingly enough, the pop princess doesn't have to be present at the May 10 status hearing. But we hope she goes: if Brit really wants to be free of this conservatorship, making a plea to the judge in court will certainly help show that she's ready to take control of her life again.
At the end of the day, of course, we just want whatever's best for Britney. It sounds like these "friends" of hers want the same.
[Image via Judy Eddy/WENN]
Read more: http://perezhilton.com/