Billie Eilish Fans SLAM Twitter User For Sexualizing Underage Singer! – Perez Hilton
Billie Eilish is blowing up.
In the past four months alone, the singer-songwriter's music videos for Bad Guy, You Should See Me In A Crown, and Bury A Friend have racked up over HALF A BILLION views.
She's been on every late night show, she took over Coachella, and she won the Internet by scaring the crap out of superfan Melissa McCarthy on Ellen.
Video: Britney Spears Is A Fan, Too
Oh, and did we mention she's only 17 years old?
That fact seemed to escape a Twitter user over the weekend who saw a photo Billie took with a fan and commented: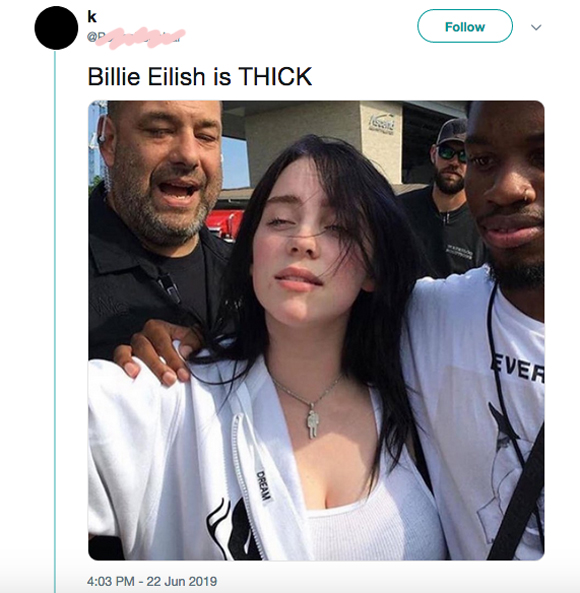 Her fans were NOT there for the sexualization of their favorite phonic phenom.
See some of the reactions to the objectifying comment:
She's 17 that's a minor dude

1. she's a minor. 2. this is the exact reason she doesnt wear tight clothes and always wears baggy tracksuits or whatever. have some f***ing respect.

hope billie never sees this. i don't know what's worse. you sexualizing a minor or you sexualizing someone who has gone out of their way to cover themselves.

dude, that's gross. she literally has been hiding her body to avoid comments like that
They're exactly right.
Billie has been wearing baggy clothes when out if public for some time now.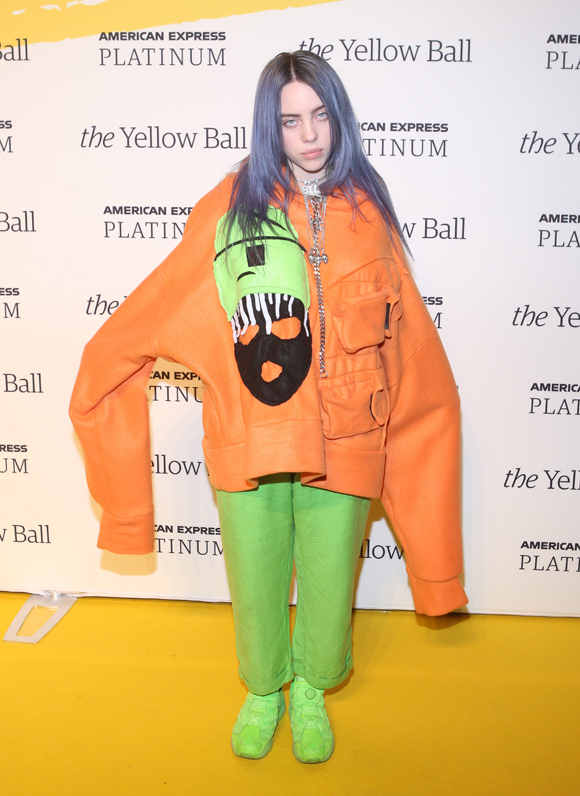 While she's been applauded for her unique sense of style, it's about more than making a fashion statement.
Billie was only 14 years old when she had her first hit with Ocean Eyes.
(BTW, if you haven't seen it check out the excellent dance video for that track HERE.)
So it's no surprise she'd want to keep herself from being thought of as a sexual object. That kind of thing can be really dangerous for a teen who isn't ready for it.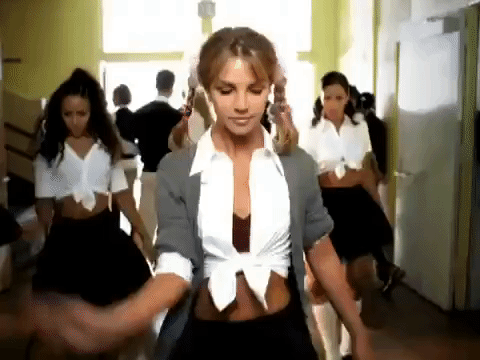 So Billie chooses not to show curves or skin; that way she can neither be sexualized nor body shamed.
At least that's the goal.
The When The Party's Over singer even specifically clarified her intent behind the signature look in a Calvin Klein ad just last month.
She said:
"That's why I wear baggy clothes. Nobody can have an opinion because they haven't seen what's underneath. Nobody can be like, 'she's slim-thick,' 'she's not slim-thick,' 'she's got a flat ass,' 'she's got a fat ass.' No one can say any of that because they don't know."
Can you blame her?
Some dude got one glimpse and felt the need to share his reaction with the world.
What do YOU think of Billie's baggy fashion plan??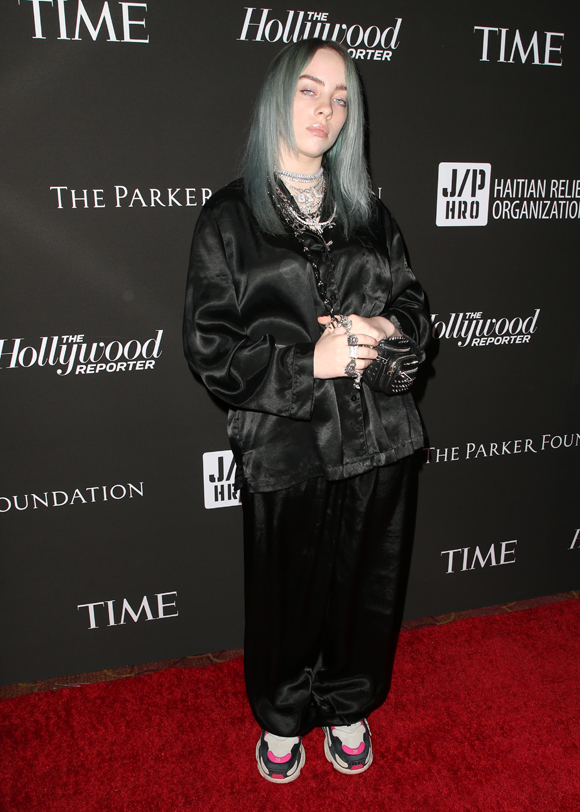 [Image via Apega/WENN/Twitter.]
Read more: http://perezhilton.com/