Beyonc Shares Intimate 'Bey-Cap' Video Of 2019 – Watch! – Perez Hilton
As we head into a new year, it's time to look back and reflect on the past 12 months. No, not YOUR past 12 months — Beyoncé's!
That's right, y'all: it's time for a Bey-Cap of 2019!
The music superstar took to Instagram on Wednesday to bless her 137 million followers with a minute and a half long re-cap video highlighting her best and brightest moments of the year.
Naturally, there were plenty of dazzling moments from star-studded events, like the Oscars after party and Diddy's 50th birthday party. But there were also lots of intimate family moments, like Blue Ivy's 7th birthday and Rumi and Sir's 2nd birthday!
The video was really a blink-and-you'll miss it experience, so we'll break it down for you…
Let us start from the beginning: the video kicked off with snaps from last year's New Years party, with Queen Bey stunning in a sheer light blue dress with an intricate headpiece. In another snap from this night, Blue was seen sharing a dance with Jay: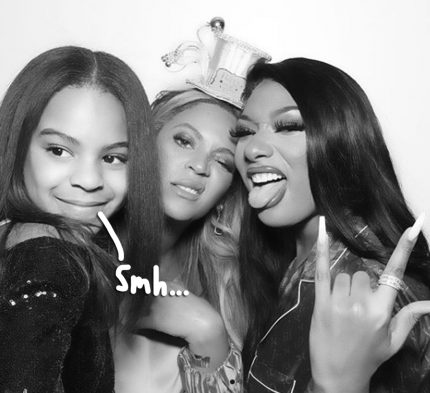 Read more: http://perezhilton.com/