Alison Brie Reveals Battle With Body Dysmorphia – And The Workouts That Help Most! – Perez Hilton
It's hard to imagine someone who looks like Alison Brie feeling terrible about the way she looks, but that's what body dysmorphia does.
The GLOW star covered the latest issue of Women's Health this week and opened up about more than just fitness. She also illustrated rather effectively how physical and mental health can be so closely aligned.
Photos: Shanna Moakler Shows Off 40 Lb Weight Loss
The 37-year-old recounted how seeing herself in such a negative way would affect her early in her career, saying:
"I go back to red carpet photos where I thought I looked so horrible, and there are some where I now think, God, I looked beautiful. And I'll remember: An hour before that I was in tears; I thought I was so disgusting. I think it's something I'll probably be working through my whole life. And depression too."
Yes, in addition to body dysmorphia Alison is also keenly aware of her relationship with depression.
Mental illness can be traced back to her maternal grandmother, who she revealed suffered from schizophrenia and as a result, spent a lot of time being homeless.
"The rest of my family then dealt with the trickle-down effects of trauma. And that meant depression more than anything."
For Alison, that depression is always there somewhere; she explained it "comes out of nowhere and really blindsides me."
Believe it or not, the best medicine for Brie is exercise. She told the mag:
"When I've been in a really serious depression, I'll drag myself to a yoga class — even if I don't want to be around people — tears streaming down my face. But, get in class, get out of your head, get blood flowing. It ends up helping eventually."
Obviously it helps being married to a great guy, too. Alison says about hubby Dave Franco:
"I'm so lucky I'm married to a really wonderful, open person. We have great lines of communication, and I can talk often about my feelings."
That communication has been really helpful when it comes to the exploration of Alison's mental health issues.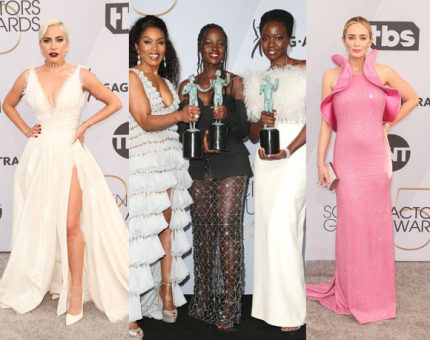 Read more: http://perezhilton.com/